Words by Ayn Bernos, Content Manager for Wedding Favy
Finding the perfect dress is fifty percent of the job. Knowing how you want your hair on your big day will complete it. Are you ready for your bridal look brainstorming session? We've got 6 major ideas for you to digest:
Loose Updo and a Dramatic Train
Total opposites, brilliant match. When you have a dramatic train, it's best to keep the rest of your bridal look simple. A loose updo will provide a good contrast to the dress' details, showing off a lavish-without-trying bridal look.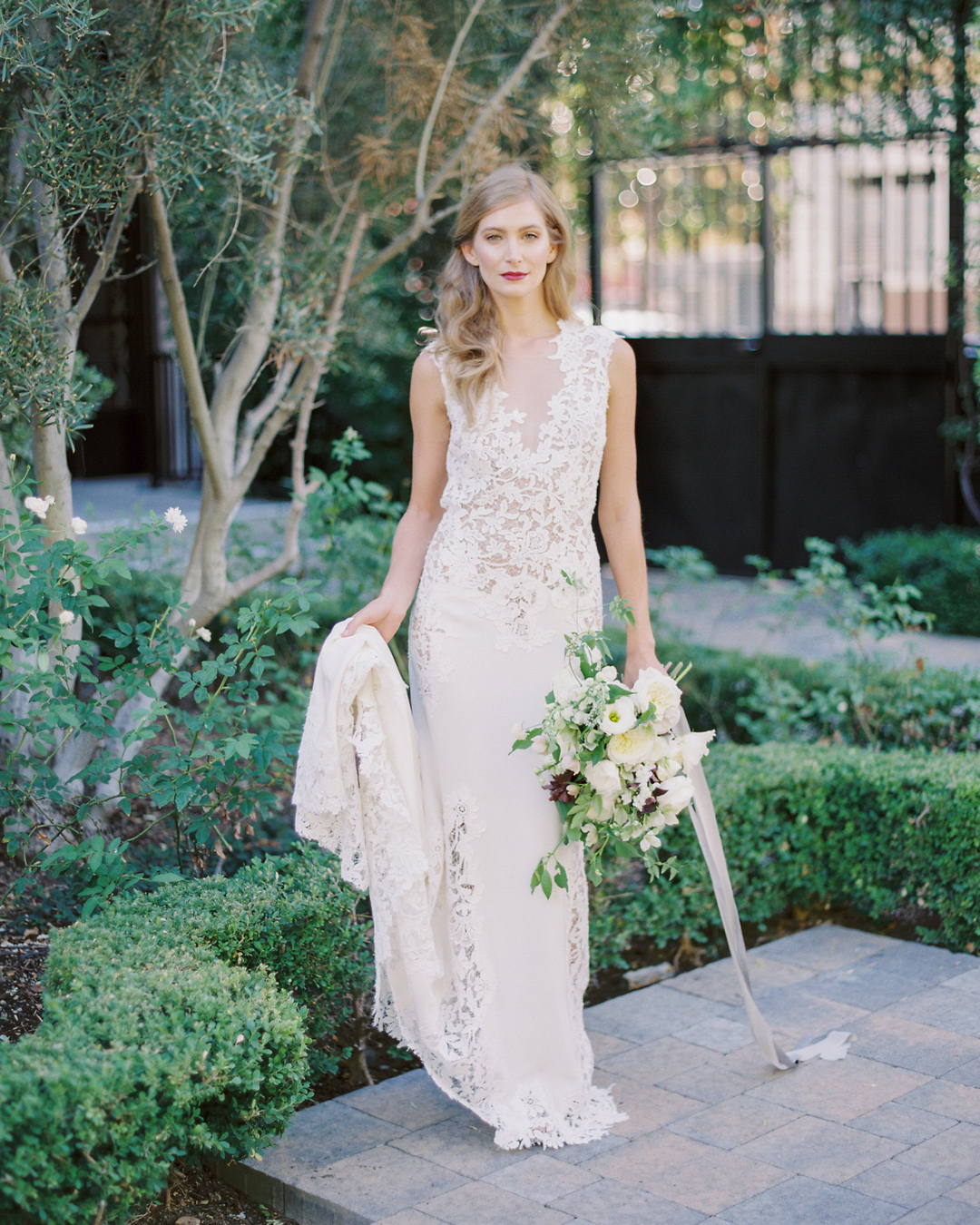 There is something special about this laidback look. It's a simple enough silhouette that uses intricate lace fabric, that can both work as a boho chic wedding dress or a cathedral gown. The tiebreaker? Your choice of hairstyle. Laidback waves are perfect for bohemian-themed ceremonies, where you're free to shrug, "I woke up like this."
Side-swept hair and High Neckline
Keep your hair away from your face and allow your dress to take centerstage. After all, the details are there to enhance your look, and sleek side-swept hair will do just the trick, without being too silent on the sidelines. It's every bit as elegant as you are.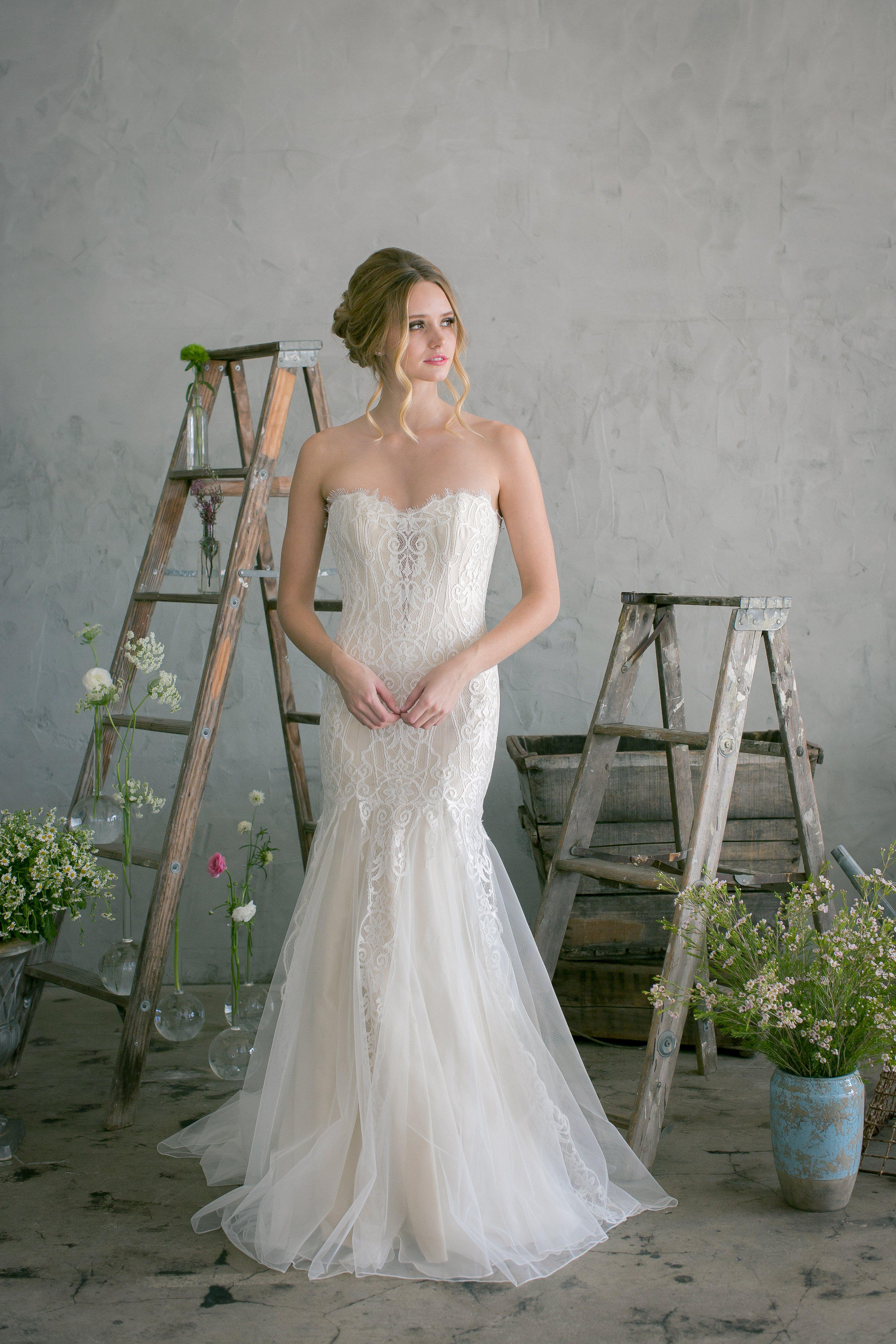 This style is princess-meets-couture in every way possible. Sophisticated, elegant, yet it is every bit as romantic as the wedding dress of our childhood dreams. Finish this look with a chignon. It's the best way to accentuate the lovely details of the gown -- from the sweetheart neckline to the swooping low back -- as well as your collarbones and shoulders. You look like royalty!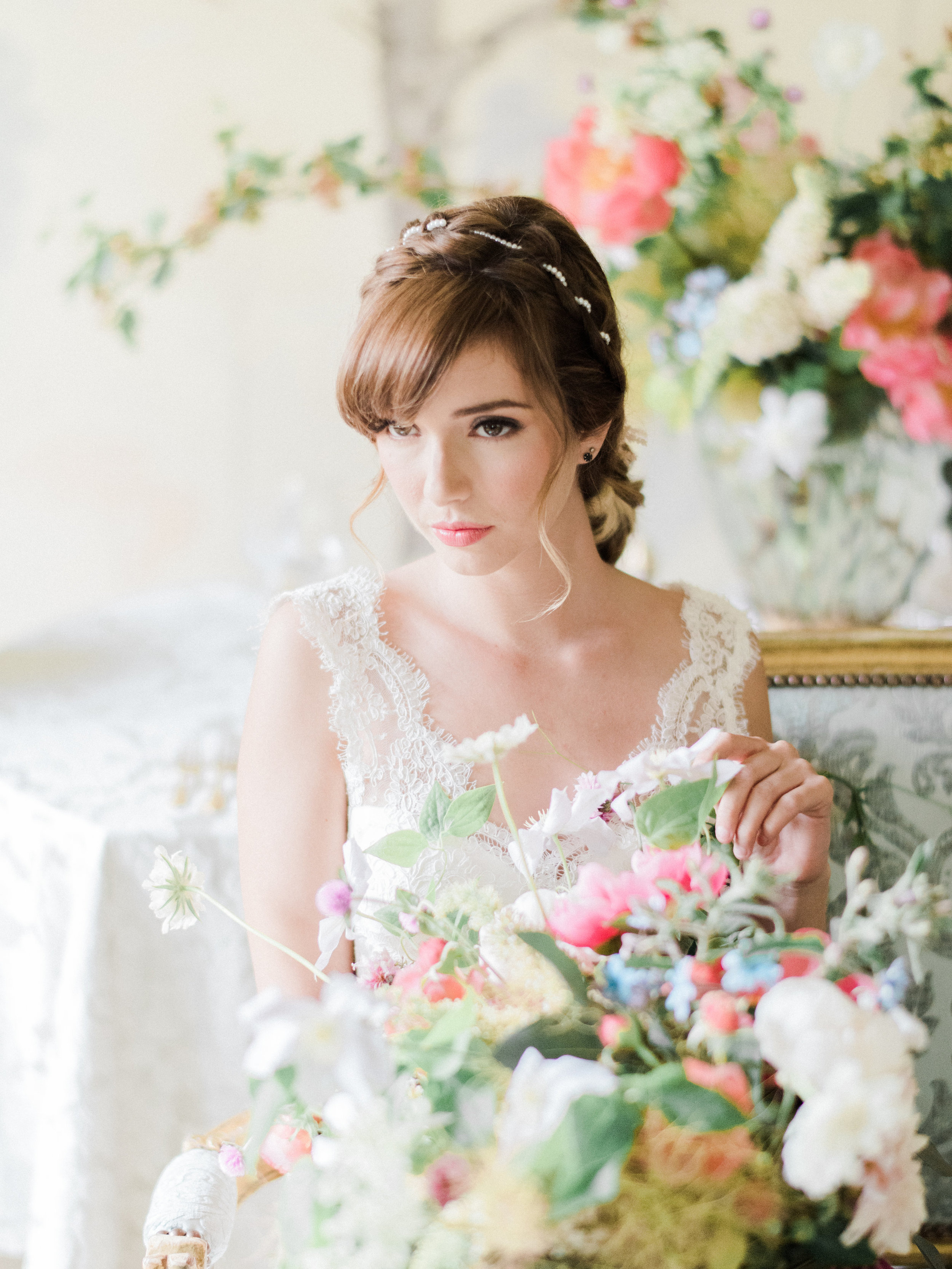 Complement intricate lace details with long curls and a simple hair accessory, such as this headband. Keep your hair tucked behind your ear on one side, and let it flow freely on the other. Overall, this is a sweet, versatile look that can accompany you from the chapel to the dance floor.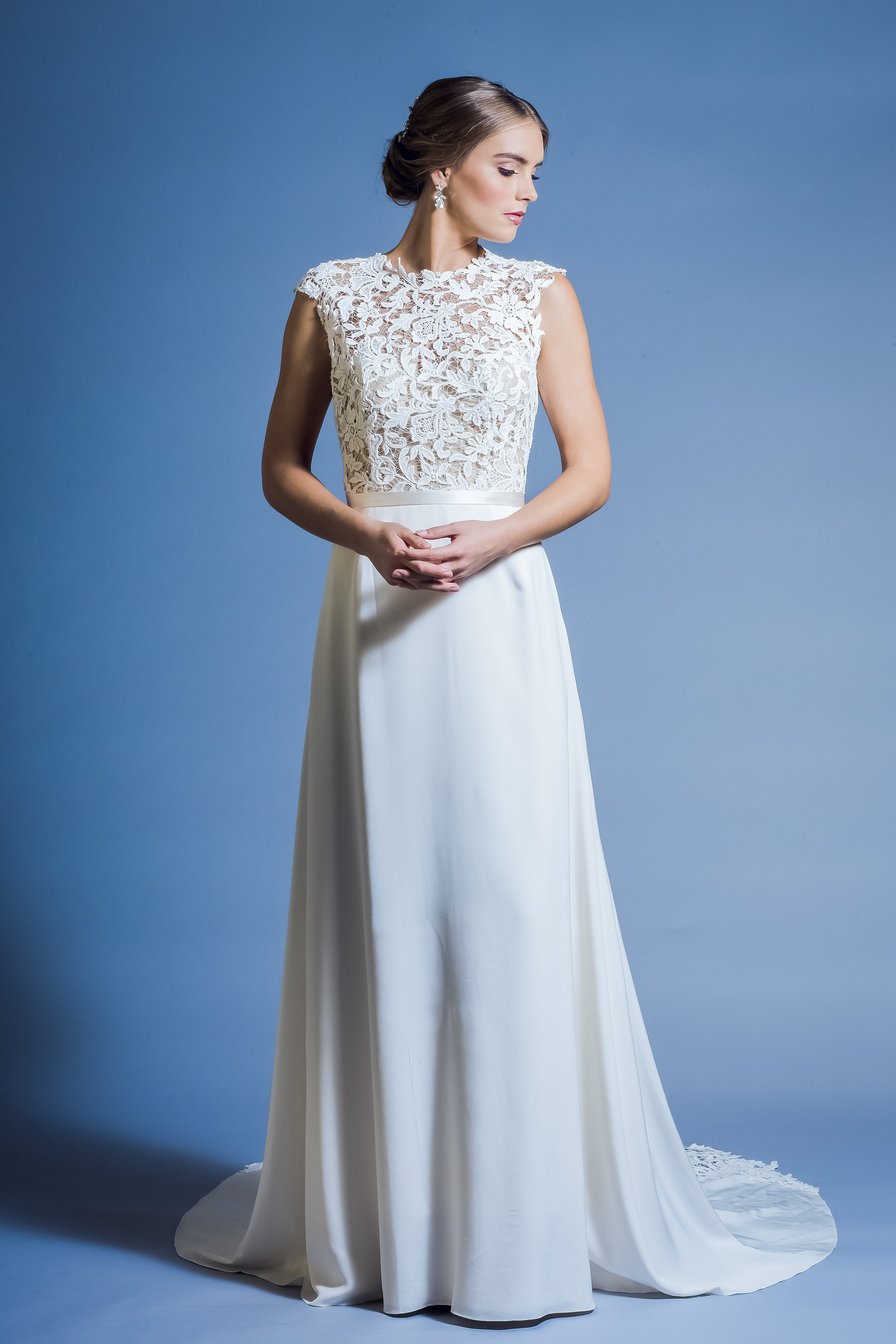 There's something special about the boat neck's simplicity. It's very feminine, modest, yet when styled ideally, it radiates elegance. Wear your hair in an updo to match this neckline. This is a classic design, and anything that covers it would have the tendency to take away from its beauty. It's definitely a sight, and people need to see it!
 
Author Bio
Ayn Bernos is a writer, a digital marketing specialist, a Youtuber, and an advocate of happily ever afters. As a real life bride-to-be and the Content Manager for Wedding Favy, an online haven for themed and personalized wedding favors, she spends her days living and breathing wedding celebrations. She loves to write about all things bridal -- from fun bachelorettes and intimate vows, to catering expenses and stationery ideas.